Scouting moments for life
Scouting means scavenger hunts in the woods, singing around the campfire during summer camp, learning new skills in training courses or meeting international scouts in Switzerland and abroad. Join us to experience the many facets of being a scout!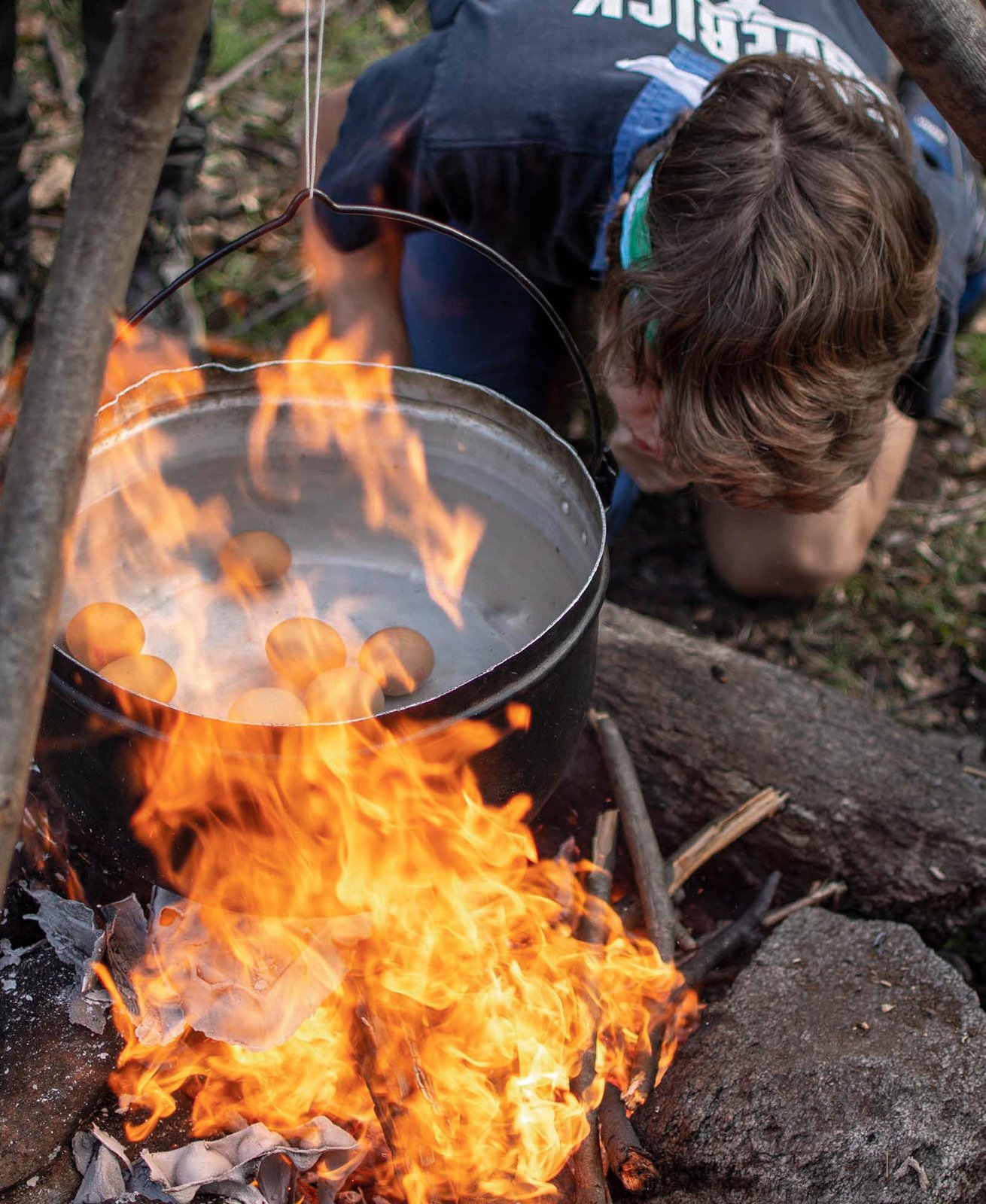 Experience Scouting
Whether during Saturday activities, in summer camps or training courses: scouting offers unique group experiences for children and young adults.
---
What makes Scouting special
Everyone is Welcome
Scouting is open to everyone. All people should feel welcome and find their place, regardless of gender identity, social or cultural background, sexual orientation or physical and intellectual capacity.
Needs-based activities
Scouting aims at holistic personal development. Since activities are organised according to the five different age groups, they take into account the level of development and meet the needs of the children and teenagers. Children and young adults with special needs can experience Scouting in Pfadi Trotz Allem (PTA), a dedicated Scouting organisation for special needs.
Scouting Values
Scouting is a value-based organisation. Values are expressed in the so-called Scout Law, which provides guidelines and rules for life in the scout group and well beyond it.
Learning for Life
According to the principle «Young people guided by young people», teenagers from thirteen years old can attend training courses. This way, Scouting can teach them early on to assume responsibility for themselves and for others. The skills and competences learnt during Scouting training can not only be used for guiding one's own group or planning activities – they also provide an important basis for personal development.
---
---
---
More about Scouting life and special Scouting moments